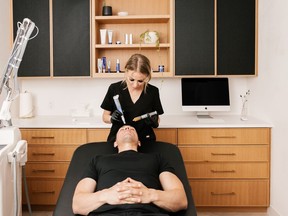 Skincare as you age: Products, treatments important elements of caring for your skin
Be mindful of this as your skin ages.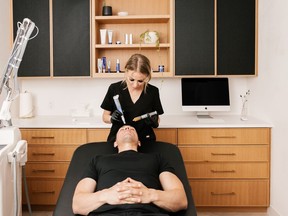 Reviews and recommendations are unbiased and products are independently selected. Postmedia may earn an affiliate commission from purchases made through links on this page.
Article content
Technology has provided access to a superhighway of information — including on the topic of skincare.  
Article content
"The immediate access to information through Google and social media platforms such as Facebook, Instagram and TikTok is creating more patients today who are well-informed and familiar with specific skin care products, treatments and anti-aging ingredients," Dr. Angela Law, a Vancouver-based, board-certified dermatologist at the full-service aesthetic clinic Dermapure, says.
While informative, the unfiltered access to articles and opinions about skincare products and procedures does have its pitfalls, Law says.
"It can be a double-edged sword because, by reading multiple online sources, patients can be influenced the right or the wrong way," she explains. "On one hand, they are better educated and open to trying more treatments, but conversely, they can be convinced that only one treatment will help them, which may not be appropriate for their type of skin."
Article content
To better take a skincare experience from online information to offline application, professionals like Dr. Law help to address individual skincare concerns that can be impacted by factors ranging from skin type and genetics, to diet and topical treatments.
"There is no 'one size fits all' approach to skincare," Law says. "Each individual has a certain skin type with possible underlying chronic skin conditions such as eczema or rosacea."
While there's no universal approach that will work for every skin type, Law says it is possible to identify some generalities residing in both patient concerns and overall care that are specifically associated with aging.
In fact, for this category of consideration, Law says she routinely encounters three main concerns.
Article content
"The three most-asked skin concerns patients have with their aging skin is pigmentation, skin laxity/ loss of volume, and wrinkles," she explains.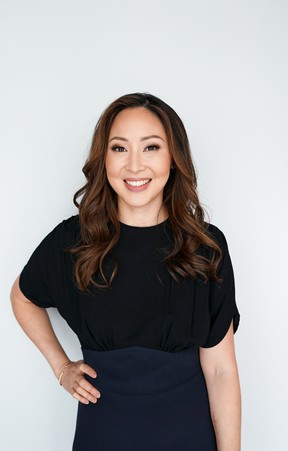 In general, Law points to two impactful products as the most important additions to a skincare regime as you age.
"Sun protection and a moisturizer," she stresses of her product picks. "Using sunscreen is the one modifiable factor that we can control that has been proven to prevent skin cancer and signs of aging. I also combine use of sunscreen with a topical antioxidant such as vitamin C, Vitamin E, resveratrol or niacinamide to limit the production of free radicals and in turn reduce signs of aging.
"It protects against pollution, infrared radiation, and visible light."
Article content
For a suggested moisturizer, Law points to those that contain humectants — ingredients that attract water — such as hyaluronic acid, niacinamide, ceramides or glycerine as the most beneficial.
"(These) may be more effective to maintain a healthy skin barrier and improve the look of fine lines," Law explains.
To help stimulate collagen — the main protein found in the body that is the main component of connective tissue and the skin — Law suggests adding products to your skincare routine that include retinol or retinoic acid, which she says "can be effective for preventing loss of collagen and wrinkle production."
"As our skin matures, we produce less oil and there is a breakdown of collagen and elastic fibres, which ultimately leads to drier skin and increased laxity," she explains. "It is important to adjust your skincare products to accommodate these changes in our aging skin."
Article content
The dermatologist recommends limiting the number of products used in a regular skincare routine in order to increase efficacy while reducing the possibility of skin irritation that may stem from active ingredients or sensitivities.
With these straightforward skincare components in consideration, Law says another key element of skin health is developing a routine — and sticking to it.
"What is more important than the specific ingredients you choose to apply to your skin is to be consistent with your skincare and be patient as it will take time to see the results and reap the benefits," Law says.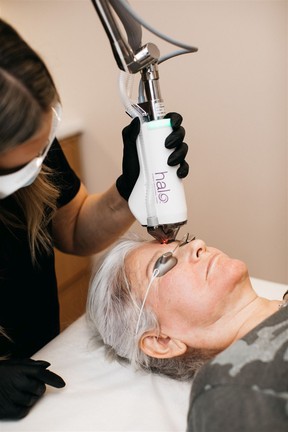 But topical skincare products are just one element of taking care of aging skin.
According to Amanda Massey, founder and principal artist of Raw Canvas Skin Bar in Fort Langley, skin treatments are another important element of caring for your skin over time.
Article content
"While skincare is the foundation of skin health, treatments are often needed to help prevent future damage and correct existing damage," Massey says. "Treatments are the supporting factor in promoting collagen, removing sun damage and helping prevent fine lines.
"Depending on the concerns, there are a variety of treatments that can be done to achieve the desired results."
With a growing number of available treatments — many of which are popping up on social media feeds — Massey recommends seeking advice from a skincare professional in order to pinpoint the treatment, or treatments, that will benefit your skin the most.
"Asking questions and researching treatments is very important as there are many devices and treatments that can be misleading," she says. "Choosing the right practice and practitioner is vital."
Article content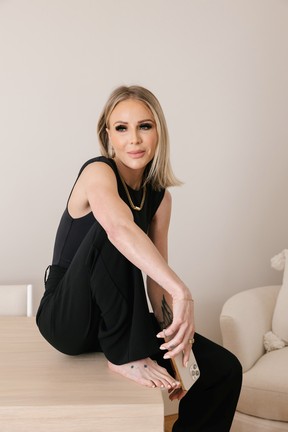 Pointing to melasma — the distinct pattern of discoloration on the face caused by hormonal changes — as a common concern among her patients, Massey recommends laser genesis by Cutera as a possible professional treatment that skin at any age can benefit from.
"Laser genesis primarily targets red in the skin and helps break up the brown pigment," Massey says. "It reduces pore size and helps with laxity by promoting collagen. It helps clear acne and acne scarring and helps with rosacea. It provides amazing textural changes.
"This treatment can be done year round with no downtime and only takes about 20 minutes."
Law also pointed to non-invasive radio-frequency and non-invasive ultrasound procedures as beneficial treatment options for skin without downtown. 
Article content
Aesthetic injectables such as neuromodulators — injectable substances that relax facial muscles and inhibit muscle contraction, thereby softening the skin's surface — have become increasingly popular in recent years, spurred on by sharing of visible procedures by social media influencers and celebrities. Data published in 2021 by McKinsey and Company found the "global aesthetics injectables market" is expected to grow by at least 12 per-cent each year during the next five years.
"The most frequently utilized procedures include injectables with neurotoxin and hyaluronic acid fillers to soften the look of wrinkles and address areas of volume loss," Law explains.
While both experts interviewed noted the importance of adding treatments into one's skincare regime as they age, they underscored the importance of viewing skincare as one element of a holistic approach to overall health.
Article content
"Relying on treatments as a quick fix is not the answer," Massey says. "Skincare and treatments only go hand in hand if proper foundations are in place first."
---
4 skincare MVPs (that's most valuable products)
Caring for your skin is about much more than improving your appearance.
According to Dr. Angela Law, a Vancouver-based, board-certified dermatologist, it's about looking after your overall health.
"As the largest organ in our body, it is essential for our overall health to maintain a strong barrier against the environment," Law says. "A simple skincare routine including sunscreen use daily, cleansing the face with a gentle cleanser, and using a moisturizer can set your skin up for success as you age." 
With an eye for the essentials, we've rounded up four skincare products to consider adding to your routine.
Article content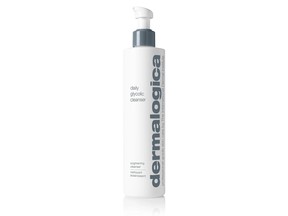 The product: Dermalogica Daily Glycolic Cleanser
A gentle glycolic-acid cleanser that features calendula extract and jojoba seed oil to help soothe and nourish skin while the glycolic acid ingredient brightens and renews.
$79 | Dermalogica.ca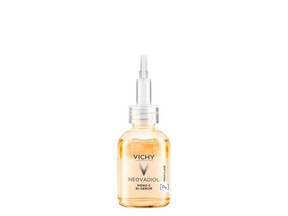 The product: Vichy Neovadiol Meno 5 Bi-serum
A two-phase facial serum specifically formulated for perimenopause and post-menopause skin. Featuring proxylane, cassia extract, niacinamide and omegas six to nine, the formula targets skin elasticity, dryness and wrinkles.
$62.95 | Vichy.ca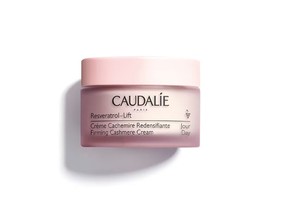 The product: Caudalie Resveratrol-Lift Firming Cashmere Moisturizer
A facial moisturizer made with ingredients of 97 per-cent natural origin. Suitable for all skin types, the hydrating formula features hyaluronic acid, vegan collagen and resveratrol to help firm and moisturize skin.
$79 | Caudalie.com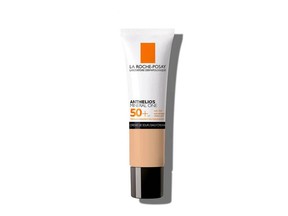 The product: La Roche-Posay Anthelios Mineral One SPF 50+ Tinted Facial Sunscreen
A tinted mineral sunscreen formula that is suitable for all skin types. The lightweight cream-texture formula provides a sun protection factor of 50-plus, while also featuring a light-to-medium coverage makeup effect to perfect and smooth skin. Available in five shades.
$33 | Laroche-posay.ca 
Related Posts