From Gucci x Adidas to Loewe x Spirited Away, we've rounded up six of fashion's most iconic collaborations
Luxury labels are constantly presenting new artistic perspectives to fashion, sending out fresh ideas on the runway every season. While every collection is different from the last, they're not always groundbreaking. However, when two contrasting labels collide to create a whole new concept—especially one we would never expect—it is always exciting to behold the materialisation of their creative union. Some playful and some revolutionary, here are our top picks of fashion's most iconic collaborations in recent years.
1. Fendace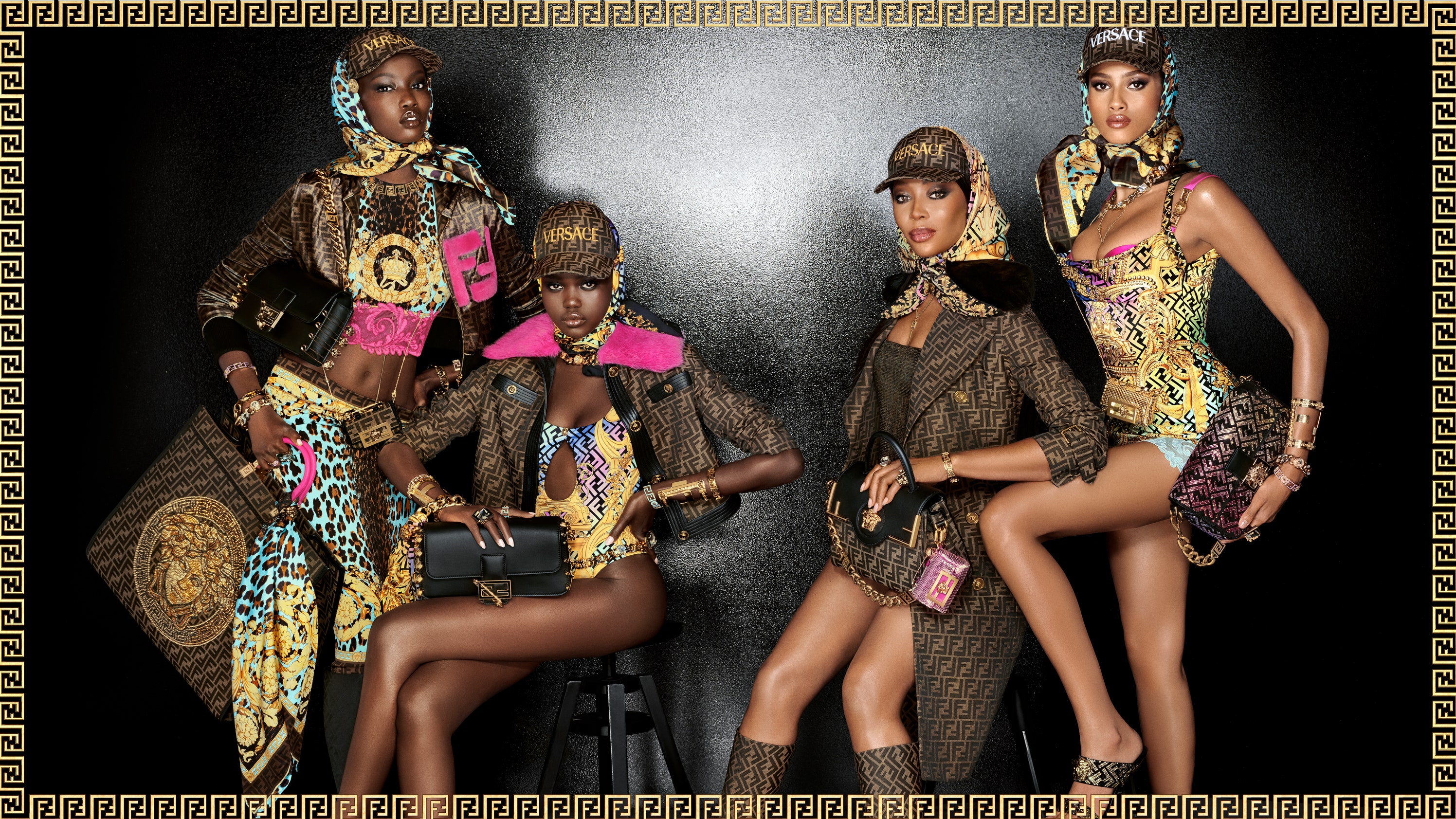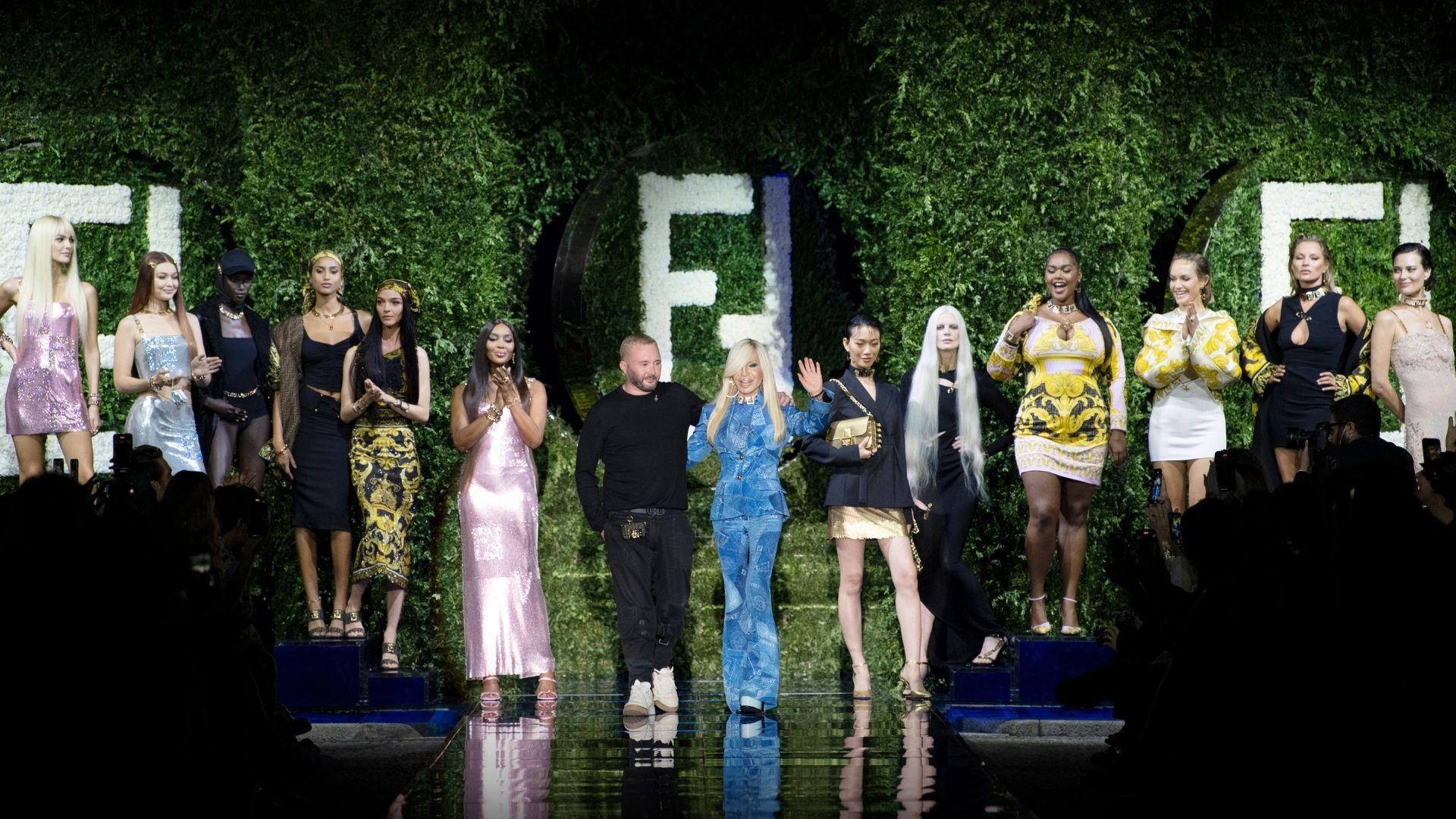 Rooted from an inspiring friendship between trailblazing designers, Donatella Versace and Kim Jones, Fendace is a dazzling union of their artistic visions that has arguably become one of 2022's most iconic fashion collaborations—or rather, a creative swap. During Milan Fashion Week SS22 last September, the two delivered Fendi by Versace and Versace by Fendi in a joint fashion show starring supermodels Naomi Campbell, Kate Moss, Gigi Hadid, Amber Valletta, and more.
Fusing both labels' design ethos and motifs, the Fendace collections featured an array of reimagined pieces including Baroque print Fendi First bags, shimmery mini dresses decked in FF emblems, '70s-inspired denim pantsuits, crystal embellished heels, among many others.
2. Adidas x Gucci
After rumours of a possible collab between the two brands had been circulating, the much-anticipated Adidas x Gucci collection was finally unveiled on the AW22 'Exquisite Gucci' runway, which certainly became the biggest buzz of the season. Taking inspiration from an archival 1979 Adidas catalogue, Creative Director of Gucci Alessandro Michele recontextualised the sportswear brand's motifs in a unique blend with the Maison's signature elements. The collection presented an eccentric variety of ready-to-wear apparel, accessories, bags, shoes, as well as lifestyle pieces that featured both the well-known GG monogram and three-stripe logo.
3. Jacquemus x Nike
As a designer known and beloved for ravishing collections characterised by minimalistic, sensuous details, it was only natural for Simon Porte Jacquemus to integrate his most favoured signature elements in his first ever collaboration with renowned sportswear brand, Nike. In a 15-piece collection, Jacquemus harmonises athletic gear staples with elevated everyday silhouettes as a sophisticated reinvention of women's sportswear. Emphasising inclusivity for all body sizes, the versatile, neutral-toned collection featured seamless T-shirt dresses, cropped polo shirts, refined Nike Humara sneakers, pleated tennis skirts, and more.
4. Manolo Blahnik x Birkenstock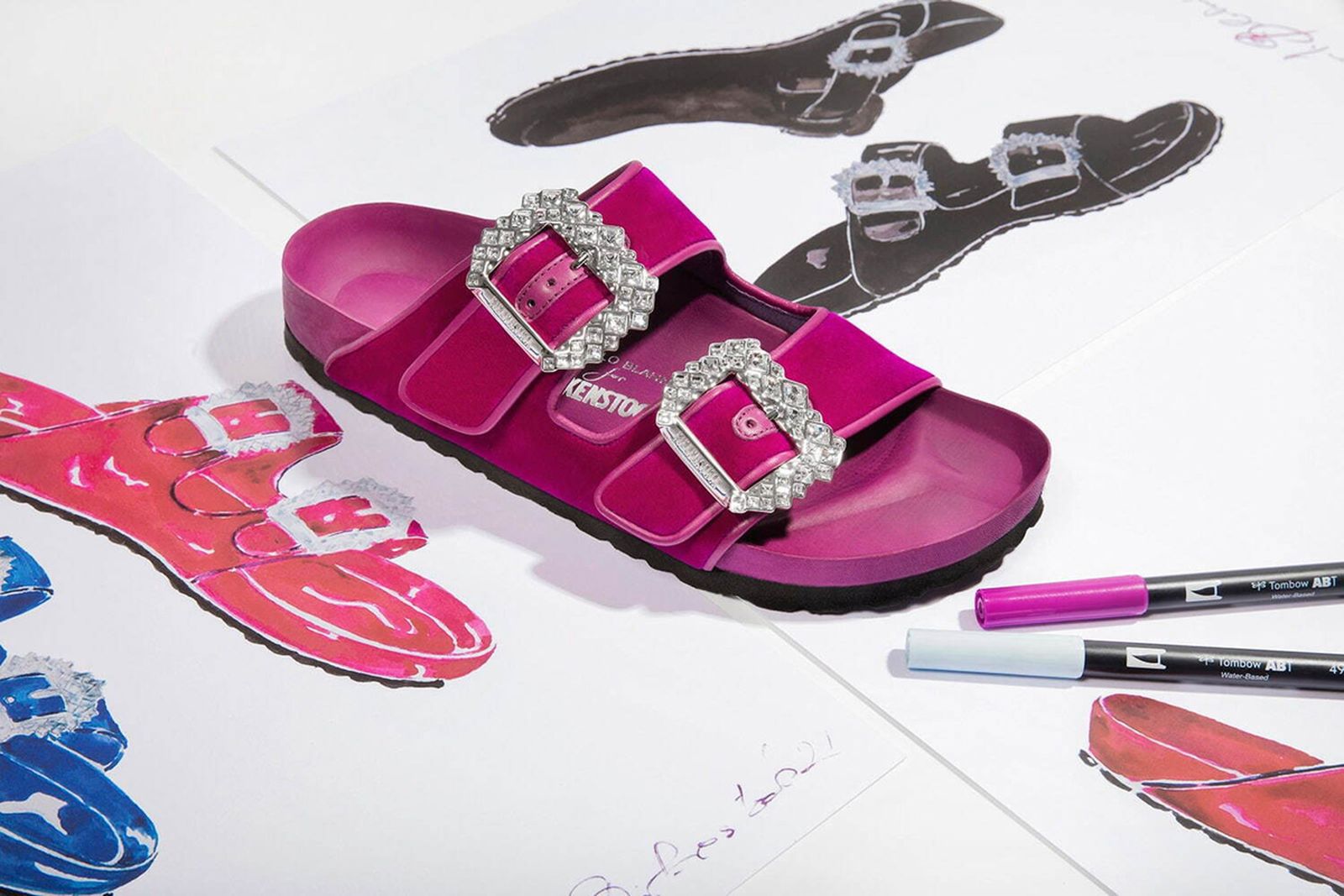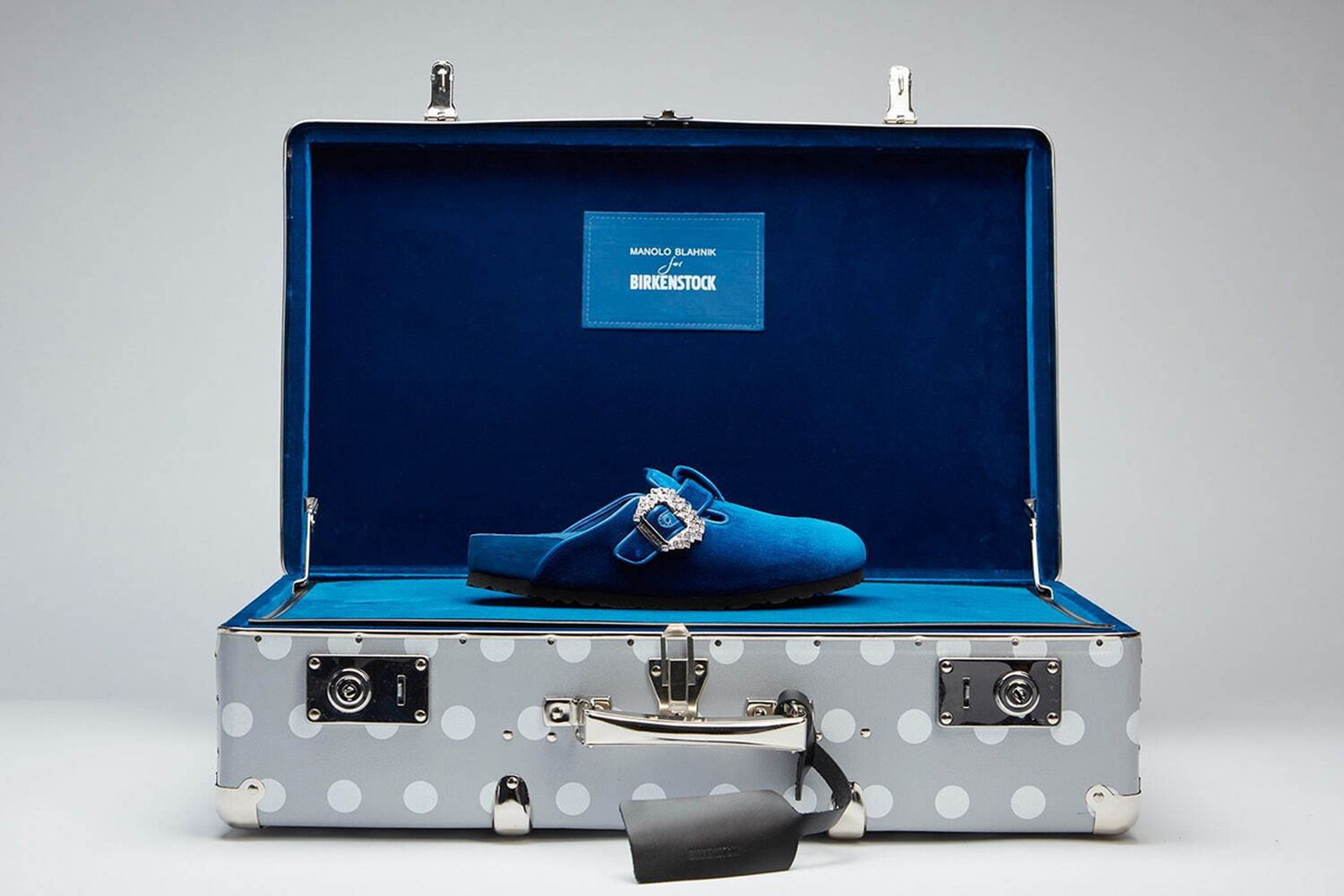 In an unexpected collaboration between two beloved footwear brands, a capsule collection featuring Birkenstock staples embellished in Manolo Blahnik's vibrant, luxurious flairs became an instant sensation in the fashion world. Blahnik—esteemed Spanish designer and proud Birkenstock fan—took a high-fashion spin on the classic Birk', introducing unparalleled glamour reminiscent of the cult-favourite Hangisi pumps with sparkling crystal buckles and dashing colour palettes. Although both labels may seem realms apart, Blahnik says, "Aesthetically we may look different but fundamentally we have the same values; exquisite fit, craftsmanship and comfort are the most important parts of both of our shoe-making design and production."
5. Louis Vuitton x Supreme
When the two acclaimed design labels joined forces in 2017, Louis Vuitton x Supreme was a match made in streetwear heaven that took the fashion world by storm. Undoubtedly one of the biggest collaborations of all time for luxury streetwear, the collection debuted on the Louis Vuitton AW17 runway, featuring standout items such as skateboard trunks, denim jackets, backpacks, among many others—all decked with both labels' monogram print complemented by Supreme's distinctive striking red colour. The collaboration achieved such incredible success that in-store and online sales, as well as much-anticipated pop-ups, were cut short, allegedly due to overcrowding from the first drops. Even with a galore of various pieces, Louis Vuitton x Supreme is still dubbed as one of the most hyped and hard-to-obtain-collections.
6. Loewe x Spirited Away
It's safe to say that fans of Studio Ghibli's Spirited Away share an unwavering obsession with the beloved tale, an influence that few animated films can achieve. To the delight of fashion enthusiasts with said obsession, Loewe unveiled a capsule collection honouring the all-time classic film—which, of course, was sold swiftly before it had even hit flagship stores. The collection featured some of the most adored characters such as sorceress Yubaba, no-face spirit Kaonashi, as well as young Chihiro and Haku, illustrated on ready-to-wear apparels, blankets, scarves, and a range of leather bags crafted with an exquisite attention to detail.
For more fashion stories, click here.
Related Posts